BELOVED SPIRITUAL ADVISOR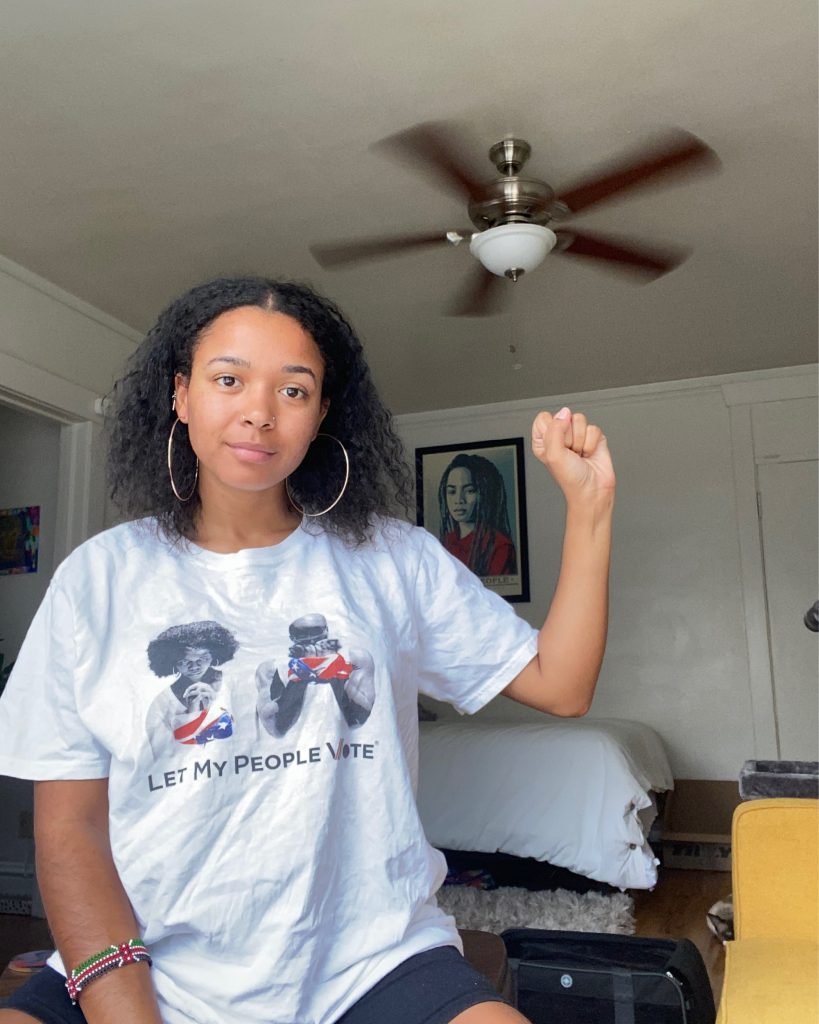 She/They
Victoria is the Let My People Vote Coordinator for Soul 2 Soul Sisters and the Senior Advocacy Manager for New Era Colorado. She began organizing in college at CU Boulder with New Era Colorado after completing an internship with them during the summer of 2016. Post-internship, they stayed on as an Organizing Fellow working to educate and mobilize young people to vote in the 2016 presidential election. After a year of achievements like becoming Co-President of the Black Student Alliance, working as an editor for the CU Honors Journal, and graduating from CU Boulder as the valedictorian for the Ethnic Studies department, they came back to New Era in 2018 where she leads their work to destigmatize abortion and develop young reproductive rights leaders. In 2020, they joined Soul 2 Soul Sisters to lead Let My People Vote, our electoral justice work in collaboration with New Era Colorado.
Healing & Health
I'm still figuring out my healing and health journey! Right now, I'm bringing movement into my life with yoga classes taught by people of color, taking walks around my neighborhood, putting on solo dance parties in my apartment, and rollerblading when the weather is nice. I bring healing into my life by attending Self-Love Saturdays for Black Women, reading tarot, moving my body in all the delicious ways it can, and monthly floats in sensory deprivation tanks. My vision for Black Liberation is a world where we can fully experience the depths of our humanity in all its forms without fear and I organize to get us closer to that future.
Joy
I find my joy in talking to my cat like a human child, painting, endlessly scrolling through TikTok and Twitter, laying outside on sunny days, reading tarot, creating new outfits and trying out new makeup looks, and dancing like I'm at my favorite queer club even though I can't be right now.