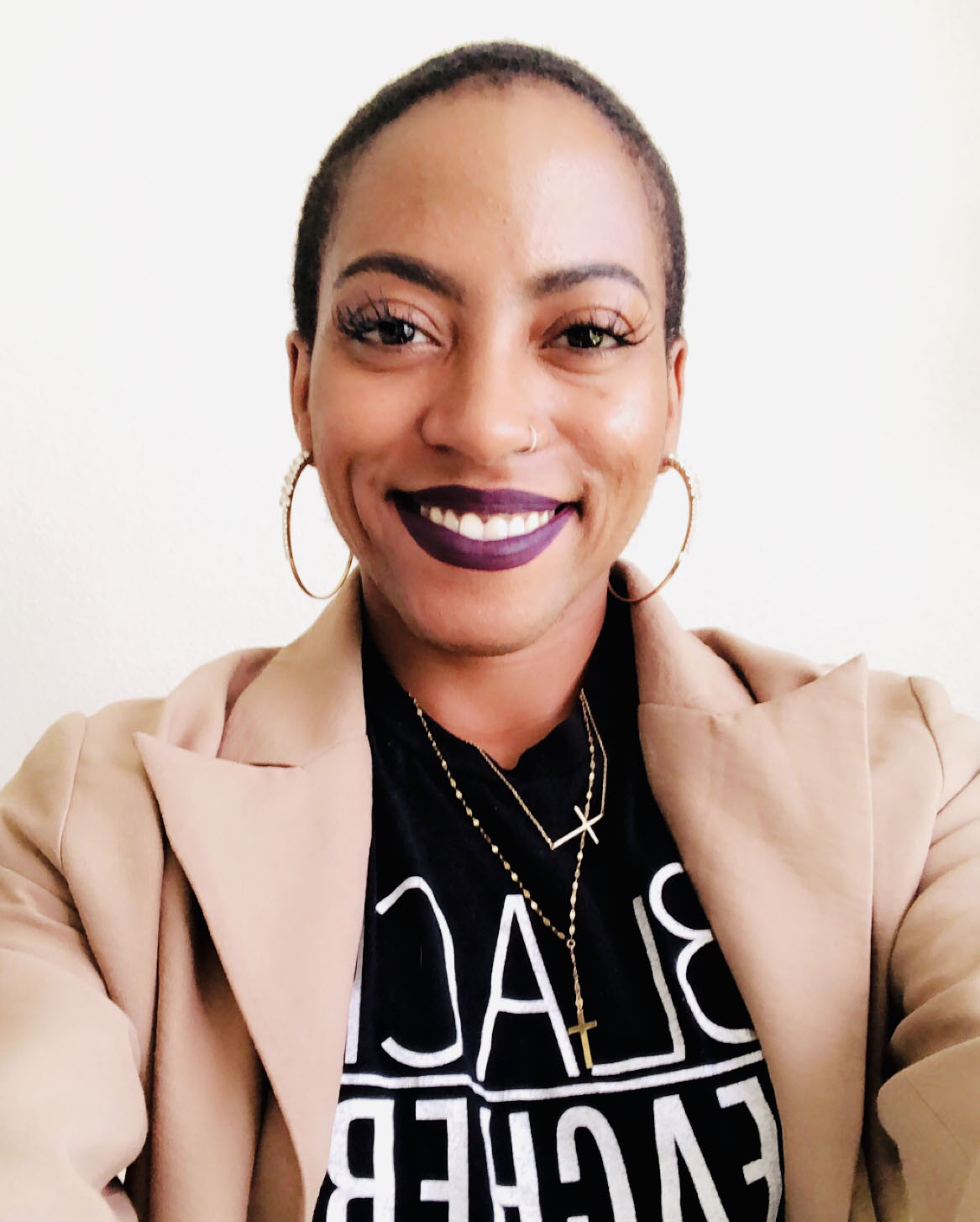 She/Her
Tyreesa (Tie- Ree- Suh) "Ty" is a passionate and enthusiastic Black femme idenitified narrative. She is a champion of learning as a tool to liberate folks. She believes deeply in the power of collectivism, breath work and affirmation as a way to manifest and manifest in the present. She was raised by the fiercest Black Woman straight out of Washington, DC and attributes everything she knows to her. 
Educational Work
Tyreesa's own education journey aligns closely with her commitment to community and education. She earned a Bachelor's of Science in Psychology and a dual Master's of Teaching in Special Education (Grades 7-12) and General Education (Grades 5-9). While in school, Tyreesa gave four years of service to AmeriCorps while living in Brooklyn, New York and became devoted to social and restorative justice as a means to activate and engage education for ALL learners. Tyreesa also finds passion in self-educating and teaching around art as a means of healing and teaching positive coping skills to break generational and systematic harm and cycles. Her life's work thus far has been dedicated to increasing visibility and voice for Black youth, training educators in "Culturally and Soulfully Responsive" pedagogy and practices and developing DEI and Restorative Justice initiatives and programs in academic, corporate and community spaces. Tyreesa is currently pursuing a doctorate program in Equity, Diversity and Innovative Leadership. 
Soul Work
In addition to education, Tyreesa is passionate about building pathways for healing. She believes in love and solidarity as a revolutionary act to end cycles of hurt and harm. Her soul work and healing is driven by upbringing in everchanging Denver, Colorado and her five-year journey living and teaching in the beautiful city of Brooklyn, New York. She looks to reading as a way to liberate herself from socially constructed ideologies and cycles. Tyreesa's daily soul work is guided by the question, "Who benefits from your existence?"
Joy Work
Tyreesa's joy work includes: loud, deep laughter of children, holding her mother's hand and talking, loving on her puppy-children Baldwin and Badu, jazz music, Kevin Gates (that man is a phenomenal story teller!!), being near or in water, uninterrupted sun rays, Guava Margaritas, waking up before the sun and enjoying the stillness of the world, traveling this beautiful world (favorite places thus far Samburu, Kenya and Segovia, Spain), catering to her plants. Painting. Speaking to folks about their passions and life work. Honoring her Blackness.