Bio:
Reverend Tawana Davis, Ph.D.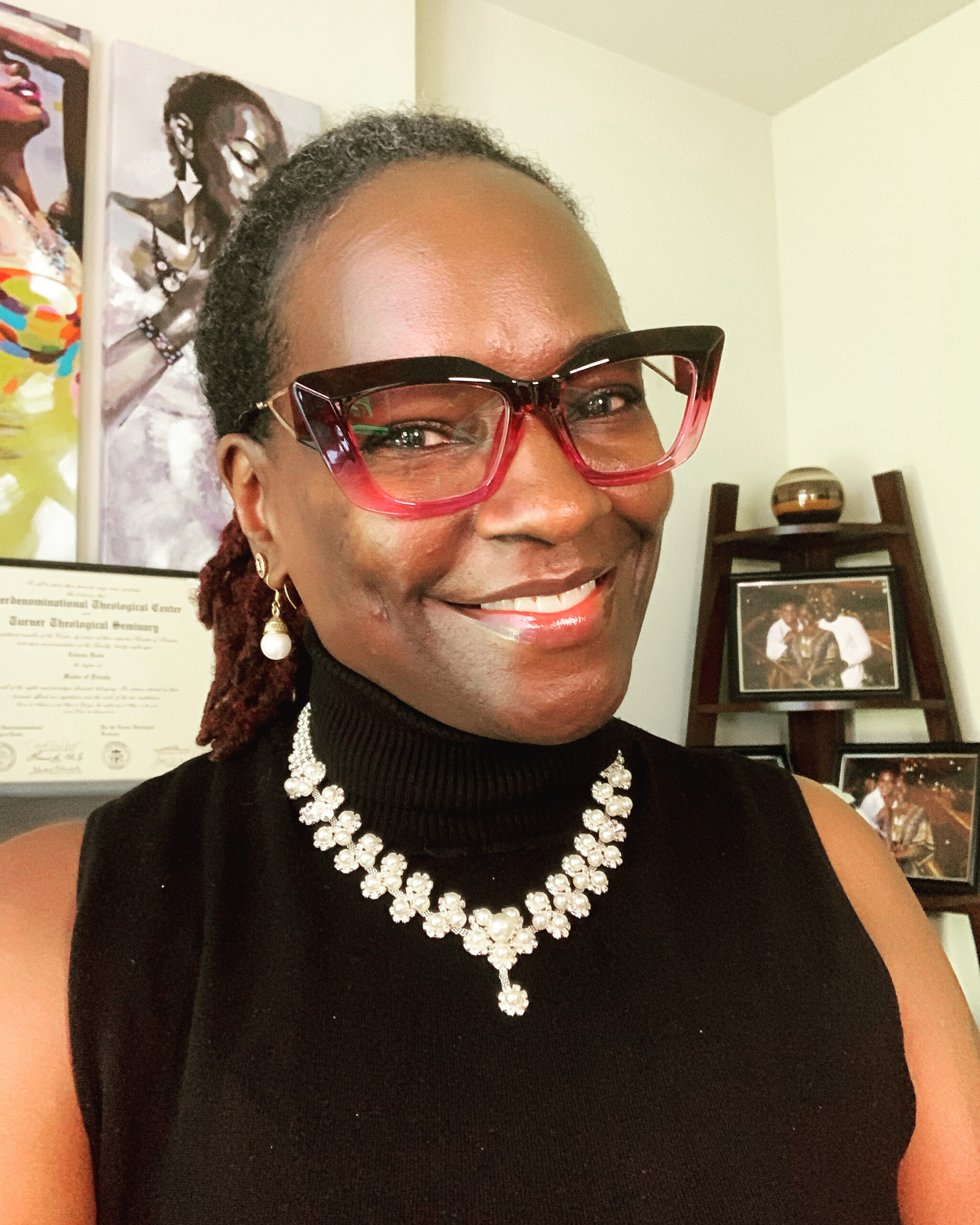 She/Her/Hers
Reverend Tawana Davis, Ph.D. is the daughter of the late Edward Eugene Davis Jr. and the late Rose Lee Davis. Born and raised in Harlem, New York she was educated in the public school system, raised in the African Methodist Episcopal Church, and began her life of service in the beautiful shadows of her mom and dad.
After attending St. John's University, Tawana completed her last year of studies at State University of New York Empire State with a Bachelor of Science in Human Resources Management. Reverend Dr. Davis earned a certificate in Project Management from New York University and Human Resources (PHR) from Cornell University. Later, and she received a Master of Divinity at Turner Theological Seminary at the Interdenominational Theological Center in Atlanta, GA. Rev Dr. Davis earned a Master of Arts in Leadership and Change and her Doctorate of Philosophy in Leadership ad Change at Antioch University Graduate School of Leadership and Change. 
Reverend Dr. Davis is a Womanist, thought provoker, preacher, community leader; domestic violence survivor and awareness advocate; currently surviving HER2+ metastatic breast cancer; and a Co-Founder of Soul 2 Soul Sisters, a Black Woman led, faith-based, racial justice non-profit organization that centers Black lives and experiences. Established in 2015 Soul 2 Soul Sisters is leading and facilitating anti-racism work across the country through its signature program Facing Racism. Tawana is a contributor to the ground-breaking academic textbook "Race Work and Leadership: New Perspectives on the Black Experience." Reverend Dr. Davis serves on several boards including President of the Stomp Out Breast Cancer Foundation and Secretary of IREE (Institute for Racial Equity and Excellence.) She hosts a podcast called #TuesdaysWithTawna on Facebook Live, various Podcast platforms, and YouTube. Tawana is featured as the moderator and strategic planner for the award-winning Healing the Healers II 4-part series on Domestic Violence Awareness produced by Odyssey Impact and Transform Films. Reverend Dr. Davis was featured on the national Get Out the Vote with Nuns on the Bus and was featured in Sojourner Magazine's 2021 February issue and was featured on Dr. Matthew Knowles Impact Podcast on April 5, 2021 to discuss the Future of the Black Church. 
Tawana is a proud mother of two educators, a grandmother, and most of all a Justice activist for all!