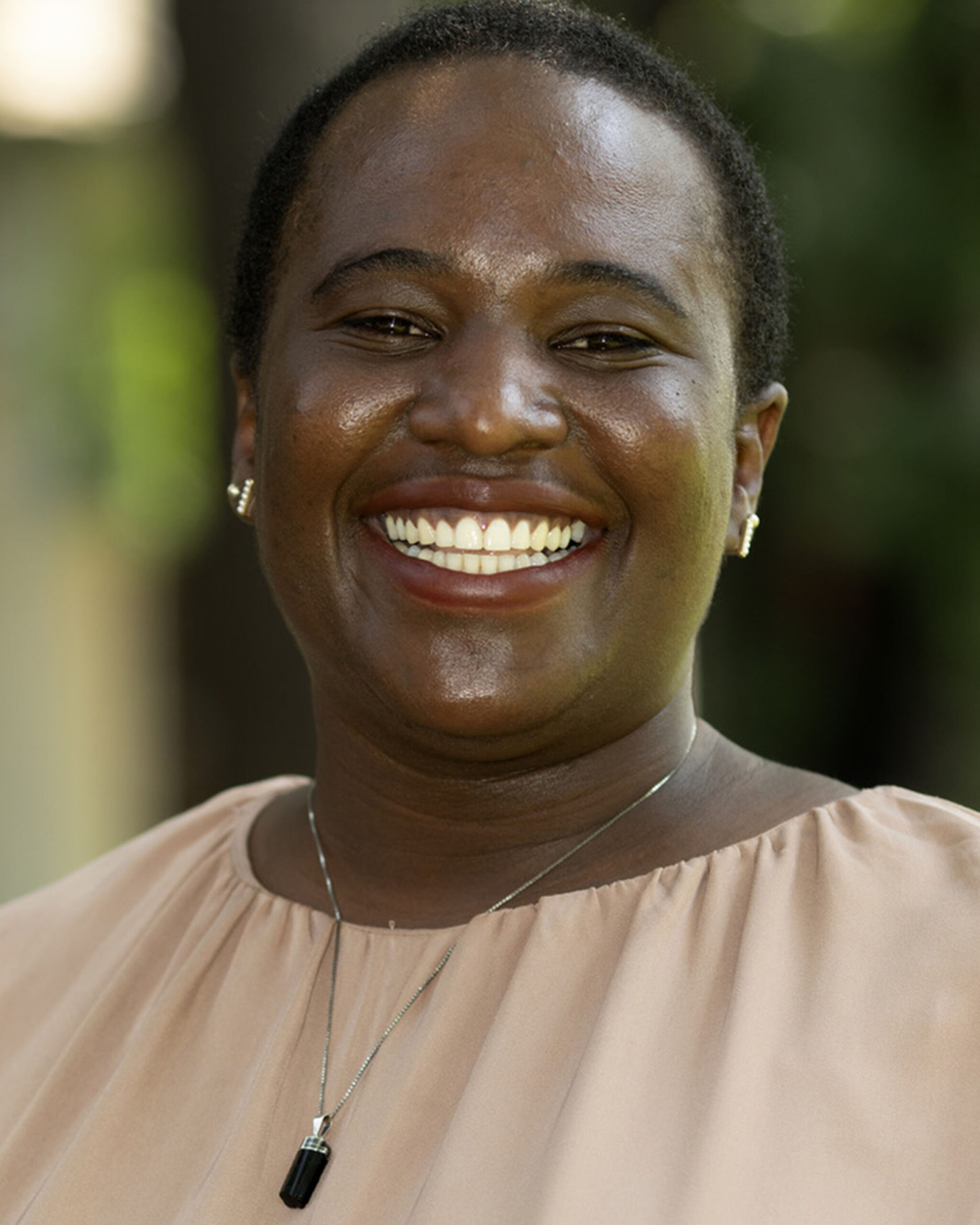 She/Her
Originally from St. Lucia and raised in Atlanta, GA, Olivia is a multidimensional Black queer femme currently thriving in Denver, CO. As a multi-passionate individual and plant enthusiast, she is leaning into softness while centering self and communal healing.
Olivia is a community-oriented individual who is dedicated to disrupting systems of oppression while centering pleasure and healing. Understanding how the dynamics of power, privilege, and oppression shape our realities, Olivia takes an anti-oppressive approach to her professional and creative practices. In her work, she strives to build identity affirming spaces centering the voices of those forced to the margins of society. She does so with the steadfast belief in the transformative powers of storytelling. In fact, her award-winning zine publication, Intersections, is an avenue to amplify counternarratives of her communities. With all that she does, Olivia is dedicated to disrupting systems of oppression while centering pleasure and healing.
Olivia earned her Master of Social Work degree from the Graduate School of Social Work at the University of Denver, along with her Bachelor of Science in Psychology and Sociology from Georgia Southern University. In Fall 2022, she will be returning to the Graduate School of Social Work to begin her PhD journey.
As a committed social worker, she thoroughly enjoys facilitating the learning and development of future social work professionals in hopes of expanding collective impact. Currently, Olivia serves as a lecturer in the undergraduate program within the Department of Social Work at Metropolitan State University of Denver and furthers the Department's Diversity, Equity, & Inclusion efforts. Outside of her 9-5, Olivia pours meaningfully into the young people in her life.
Joy 
In a world actively working to annihilate her being, joy is an intentional act of defiance for Olivia. She views joy as a liberatory practice which can take many forms. For her, this includes writing, play, resting, laughing, quality time, and any other acts of indulgence in relation to self, nature, and community. Accessing and creating joy-filled portals is medicine that provides necessary sustenance.