ASSOCIATE DIRECTOR OF ORGANIZATIONAL WELLNESS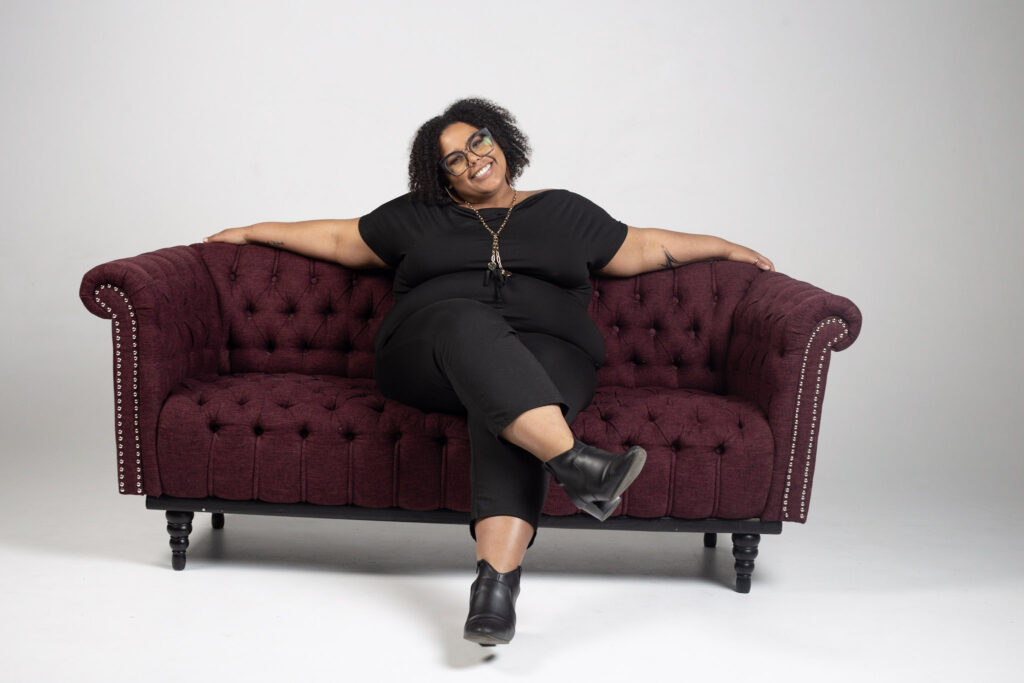 She/Her/Hers
Courtney Anika (she/her) desires to use her Divine-given gifts to honor and embrace all of their being and to help others do the same. Courtney is a Black, bi-racial, Queer, woman native to the Bay Area, but is currently residing in Denver, by way of Philadelphia with her cat, Eleanor (Ellie). Recognizing that our collective healing and liberation requires systematic change, Courtney has dedicated her career to faith-based institutions engaging processes and policies that better the experience of and to celebrate the beauty at intersections of Blackness & Queerness.
Courtney is honored to serve as the Finance & Executive Manager at Soul 2 Soul Sisters an organization centering Black women's healing, health, and joy. Courtney is also thrilled to serve as the Interim Executive Director at Roots of Justice, an organization committed to the liberation of all persons from oppression by providing strategies and tools for educating, organizing, and renewing persons, institutions, and systems. Courtney believes that conversation is the gateway to relational and systemic change and is best done over a cup of coffee or a glass of wine.
Healing & Health
Courtney strives to be present in all things, recognizing both challenges and growth, so that every day is an opportunity for learning. Courtney has found that learning and listening to stories of ancestors, elders, peers, and students has been the catalyst for her own healing. As a person who is constantly looking to DO, Courtney strives to just BE more and more prioritizing her own health and creating space for healing and finding beauty in the mundane. Recently, Courtney has done just this by coloring, taking mid-afternoon baths, questioning, challenging, breathing, walking, and being in community as much as possible.
Joy
As a California native, Courtney is most filled with joy near a body of water with the sun on her chest, barefoot, and eating good food. Courtney is finding more joy in the mountains of Colorado and experiencing Divine's vast canvas of beauty. Courtney is a homebody and filled with joy at the opportunity to love and be loved in the simplicity and honor of having a home that is peaceful and safe for self and community. Courtney finds joy in scents and you can often find her nose in any candle aisle or lighting too many candles and/or incense at once in her home.