BLACK HEALTH & REPRODUCTIVE JUSTICE COORDINATOR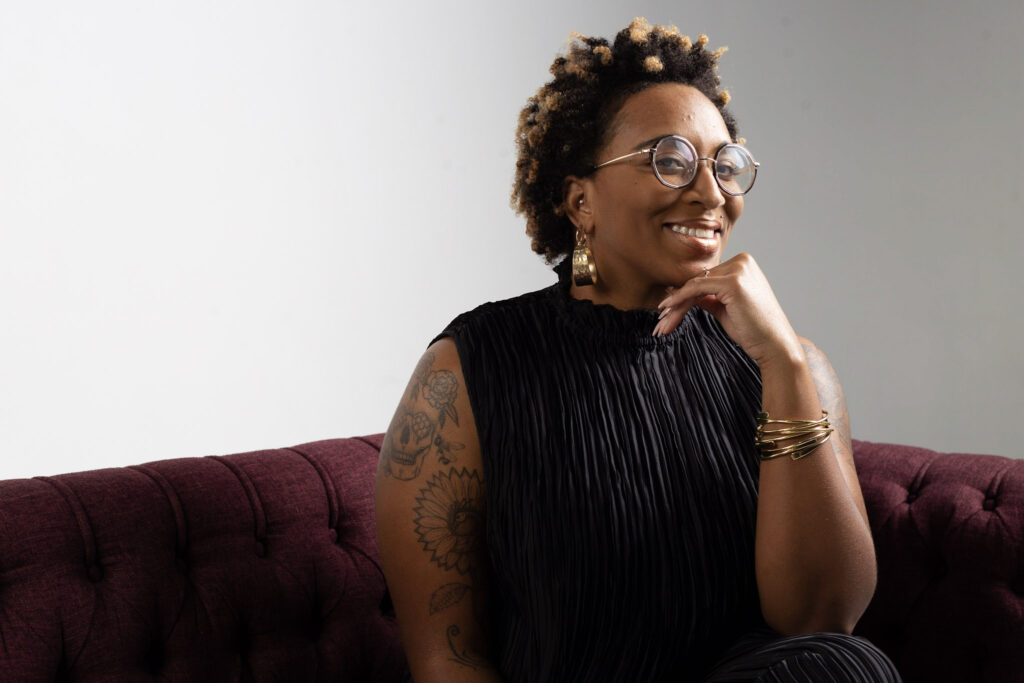 She/Her/Hers 
Briana Simmons, born to Calvin Brian Simmons and the late Kimberly Yvette Simmons, began her life journey in Kansas City, Missouri. Through her work as Soul 2 Soul Sisters' Black Health & Reproductive Justice Coordinator, Briana is honored to create loving and intimate spaces for Black folks to heal, re-educate, and build community power.
As a radical visionary, birthworker, creative, and organizer, Briana knows the calling on her life is to become an ancestor who took part in reclaiming traditional ways of being within the modern context of our existence. Her long-term vision is to become a midwife while continuing community-based activism and extending her mothering nature to a family of her own.
Briana has earned a Bachelors of Science Degree in Journalism while attending Missouri State University and a Master's Degree in International Human Rights from the University of Denver. She is a trained full spectrum life cycle facilitator skilled in providing holistic perinatal care, lactation support, and end of life planning and death care. She was most recently recognized by the city and county of Denver as a 2020 Mayor's Diversity and Inclusion Award recipient.
Healing & Health
My health and healing journey is always evolving, but there's one thing at the core of it all! During my mom's final days, as she was saying goodbye to me, she told me something so simple that I can't imagine she knew how much it would change my life. Or maybe that's exactly why she told me "stress will make you sick." Ever since I've come back to her words time and time again with a commitment to never allow or hold onto anything that brings unnecessary stress into my body.
When I'm at my best, I honor my physical, mental, and emotional health by being gentle with myself, refusing to overwork, and reshaping time to match my needs. I'll take a drive with no destination in mind, get a workout in, fall (a lot!) on my longboard, or post up at the park on a sunny day with my coloring book and speaker. I invite healing into my body through exploring my spirituality, going to see my favorite bodyworkers for a monthly massage, feeling out my sensuality and what brings this body pleasure, and reconnecting with ancestral foods and plant medicine.
Joy 
In general, I can always find joy in exploring unique places, trying new recipes, doing something artsy, or resting with a good read! It doesn't take that long to see how much joy I find in making bold and spontaneous choices with my hair. My best and most joyous memories are getting down at a concert with my lover, drinking too many margaritas and catching all the vibes with the homies, and shooting the shit with my family. I also have such a good time when I'm in solitude. Every month, I go on a "me-date" to clear my head, pour into myself, and reflect.