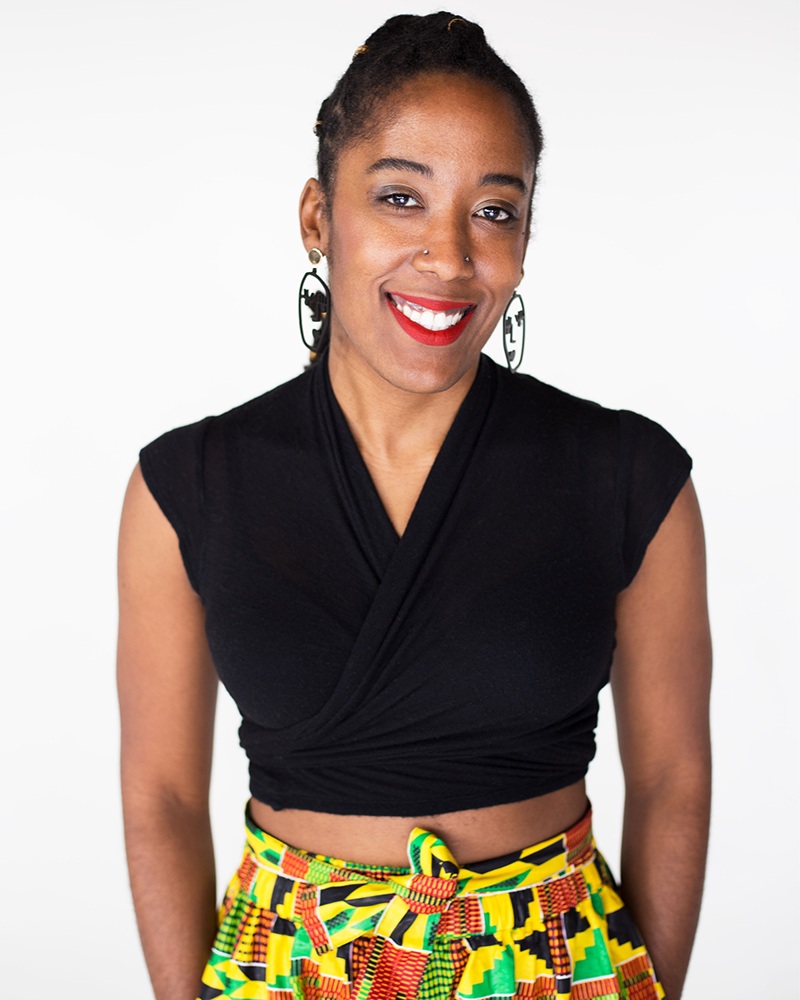 She/They
South Carolina born and raised, Ash Ferguson, was nourished and nurtured by a village of Black Women: her mother, Jacquelyn Ferguson, aunt, Frances McCarroll, and granny, the late Mae Ferguson. Their tenacious testimony of Black Womanhood instilled an unwavering spirit in Ash which inspired her to become a truth teller, visionary, and channel. Her primary work is centered on decolonizing love and spirituality as a tool for collective liberation. She has been involved in several spiritual/holistic communities focused on ascension and developing a spiritual path of Oneness since moving to Denver in 2009. Ash is currently an Aborisha in the Ifá tradition, an indigenous African nature-based spirituality, and deeply believes that the personal is not only political but spiritual. Her devotion for liberation and spirituality alike led her to join Soul 2 Soul Sisters as Operations Manager in September of 2019.
Ash has a Bachelor of Arts in Feminist and Queer Studies from Metropolitan State University of Denver, is trained in Indigenous Reiki, Nada Ear Acupuncture (Acudetox), Intuitive Psychotherapy, and is a certified yoga instructor through Satya Yoga Cooperative, the first and only, people of color yoga teacher training in the country.
Health & Healing
Throughout my childhood I watched my single mother as an athlete, a gym teacher and coach of several sports. Through that I learned several things, that you do not have to give up the things you love in the name of motherhood, to allow play into your life and moving your body was a means of liberation. I remember being at work with my mom one day and saying to her, "You aren't working, your're playing," and she said "That is the gift baby. When you do what you love and listen to your calling, it always feels like play." I have been answering my callings ever since.
Healing became a priority when I learned that hurt people, hurt people firsthand. My life was a series of hurt people, hurting me. I learned early that I had to learn how to heal so that I was not one of them. I understand that as I heal I am breaking generational curses and creating possibilities for my ancestors to heal both those passed on and those to come. Part of my work on this planet is to heal for them and for me. I took a deep dive into my healing in 2015 when I was called to sign up for Satya Yoga Immersion for People of Color, now Satya Yoga Cooperative, and that propelled me into my health and healing journey. This experience changed my life. I learned how to breathe in a world that was sucking all the air out of me. I learned how to be in my body, a body that had been violated so much that my spirit did not feel safe enough to stay inside of it. I learned how to move through the world with so much more compassion and grace. Lastly, I learned how important it was to have and hold healing space for BIPOC folks only. We have a depth, and safety to the spaces we choose to heal in together that cannot be for the consumption of white folks.
Joy
Joy for me is laughing on the porch with beloveds, telling stories and talkin shit, dancing in the kitchen and singing at the top of my lungs. Full moon ceremonies and stargazing with my love. Going on adventures searching for sunflower fields and chasing the moon. Joy is park dates on summer days and walks with deep conversation. Joy is being authentic and full in my expression of self and cherished for it. Being able to curl up with a book under a blanket by the ocean. Joy is being held, fed delicious foods, and reading poetry with my lover. Joy is being seen, witnessed and supported. Joy is pleasure and that is worth being protected and shared.