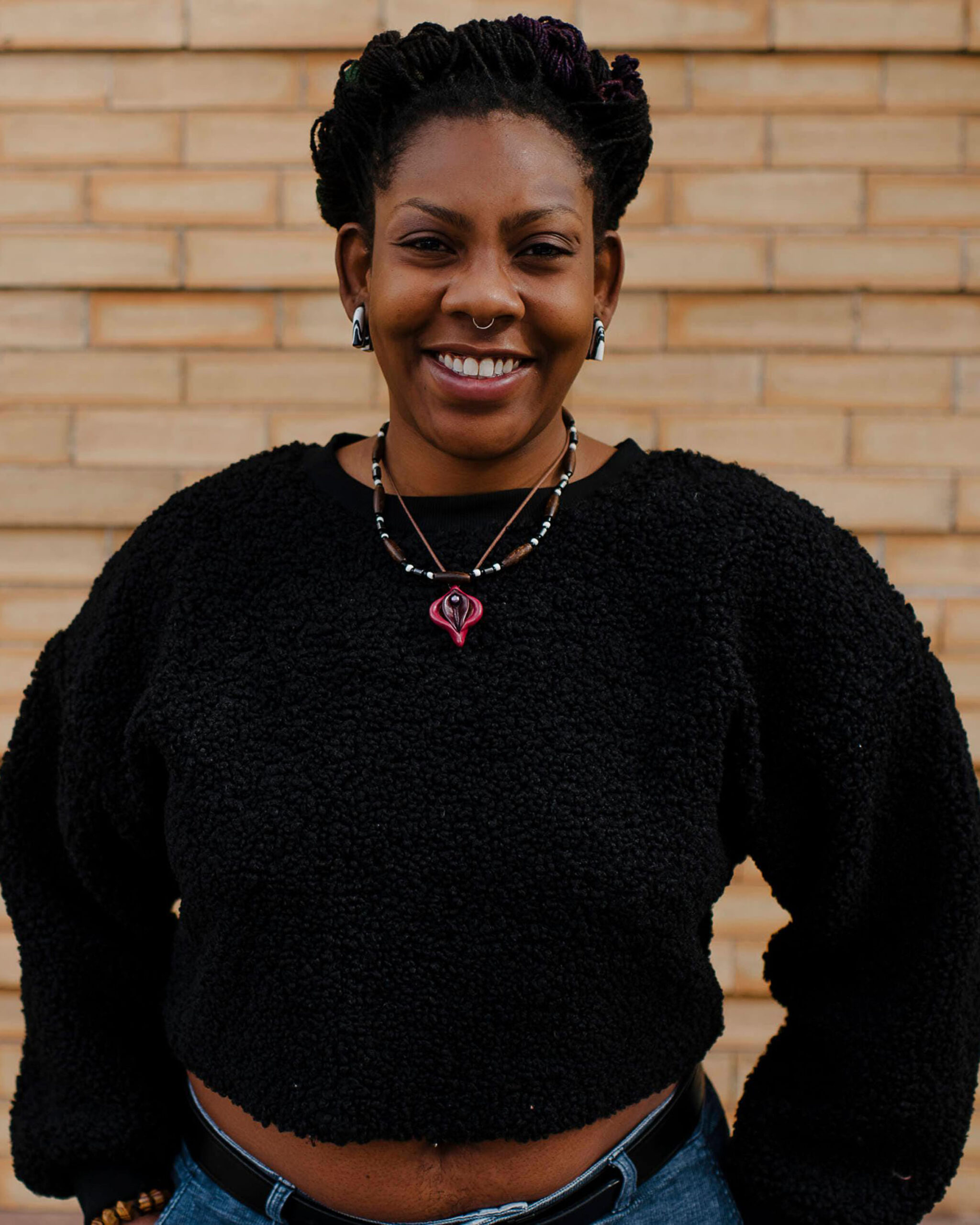 She/They
Shanae "HonestlyNae" Adams, MA, LPCC, NCC, CIGT serves her community in a variety of ways including therapist, educator, and sex-positive enthusiast. They became interested in sexuality as a teen watching Talk Sex with Sue and Real Sex on late-night TV. After joining a sexuality education club in undergrad, she developed into a well-established sexuality educator, researcher, and pleasure activist. Their mission of sexuality normalization, explanation, and melanated representation drives her to prioritize the healing and experiences of QTBIPOC and femmes of color. She utilizes an intersectional and indigenous approach with clients and in their lectures to amplify those experiences.
Health/Healing
Shanae's healing journey is rooted in the relentless curiosity of exploring pleasure. Their pleasure practice has allowed them to be intentional in the work they do for community and for themselves. Pleasure is a ritual for Shanae. Utilizing her 5 senses: touch, taste, sight, smell, and hearing, she sets aside time each day to do something that brings her pleasure. By ritualizing pleasure they are more open to the abundance of pleasure in all faces of their life. Keeping her body in motion is also important as her body feels the best when she's active. Weightlifting, yoga, dance, and volleyball are her favorite ways to stay active. Shanae also maintains an entourage of health care providers to make sure her body is in its best state to show up for community.
Joy
Joy for Shanae is bamboo sheets with a fluffy comforter, peppermint tea and a fully charged PlayStation controller. It is the comfort of a hug from their loved ones and the peace of a good night sleep.