Sacred Seeds Black Doula
Collective of Colorado
Black Doulas are Saving Black Lives
Sacred Seeds doulas are highly trained and skilled non-medical professionals who provide physical, mental, emotional, spiritual, and informational support. Our doulas are equipped to provide clients with culturally relevant, holistic care and advocacy. The expertise of our doulas includes fertility, prenatal, labor/birth, postpartum, nutrition, energy work, lactation counseling, massage therapy, maternal mental health, bereavement, abortion, and end of life care.
Through the Sacred Seeds Black Doula Collective of Colorado, doulas:
Connect with Black families who seek doula care.
Share culturally reflective information and approaches with Black families to increase Black Breastfeeding, honor and save Black lives, and end the disparities in Black maternal and infant mortality.
Increase community awareness regarding the realities of Black parents, infants, and families.
Receive support in accessing and completing continuing education opportunities aligned with holistic approaches to the reproductive health needs of Black birthing people.
Cultivate a network of communal support while receiving opportunities to prioritize their own healing and well-being.
A core component of our work is increasing Black breastfeeding rates via education, advocacy, and representation. Through the "Black Breastfeeding – The HEALTHY Chocolate Milk" program, doulas support Black Womxn through the full spectrum of the breastfeeding experience – the questions, fears, joys, stress, celebration, peace, health and wellness for birthing person and baby. Our breastfeeding work includes:
Social media campaigns.
Promotional "Black Breastfeeding – The HEALTHY Chocolate Milk" apparel (sold in our online store).
Lactation professional development for doulas.
Educational efforts i.e. virtual panel discussions promoting Black breastfeeding.
Brochures promoting Black breastfeeding.
Inspired by reproductive justice framework, we affirm that Black Womxn's health care must protect our right to raise children in safe and healthy environments, affirm our pleasure and sexuality, honor the decision not to become a parent, and support planned and healthy pregnancies.
Specifically, our work includes:
Journeying with Black Womxn who are deciding whether to have an abortion.
Working with state legislators to develop legislation that expands Black.
Womxn's access to reproductive health care including abortion.
Engaging in relationship-building conversations in Black communities toward ending stigma and shame concerning abortion.
Do you need to secure doula care?
Here are the steps!
Step 1
Complete a doula services inquiry form:
Step 2
Schedule a phone chat with our Client Coordinator who will assist you along the next steps.
Step 3
Interview a few doulas who are in the Black Doula Collective of Colorado to determine the doula who is a good match for you and your family.
Step 4
After selecting your doula, the two of you will work together on agreed upon services.
Last year, Sacred Seeds Black Doula Collective of Colorado launched Mahogany Mothers Circle to provide loving gatherings for Black Mamas led by Black Mamas - these circles of support for Black Women are vital especially during this season that can feel isolating in the midst of the COVID-19 pandemic.
Mahogany Mothers Circle are FREE, bi-weekly, virtual gatherings that are facilitated by Sacred Seeds Black Doula Collective of Colorado leadership. These gatherings are for all who identify as a Black Mom/Mama/Mother/Mommy as we come together to support one another through every stage of motherhood.  For more information and to register for Black Mama Magic, click here.
Do you have questions for us?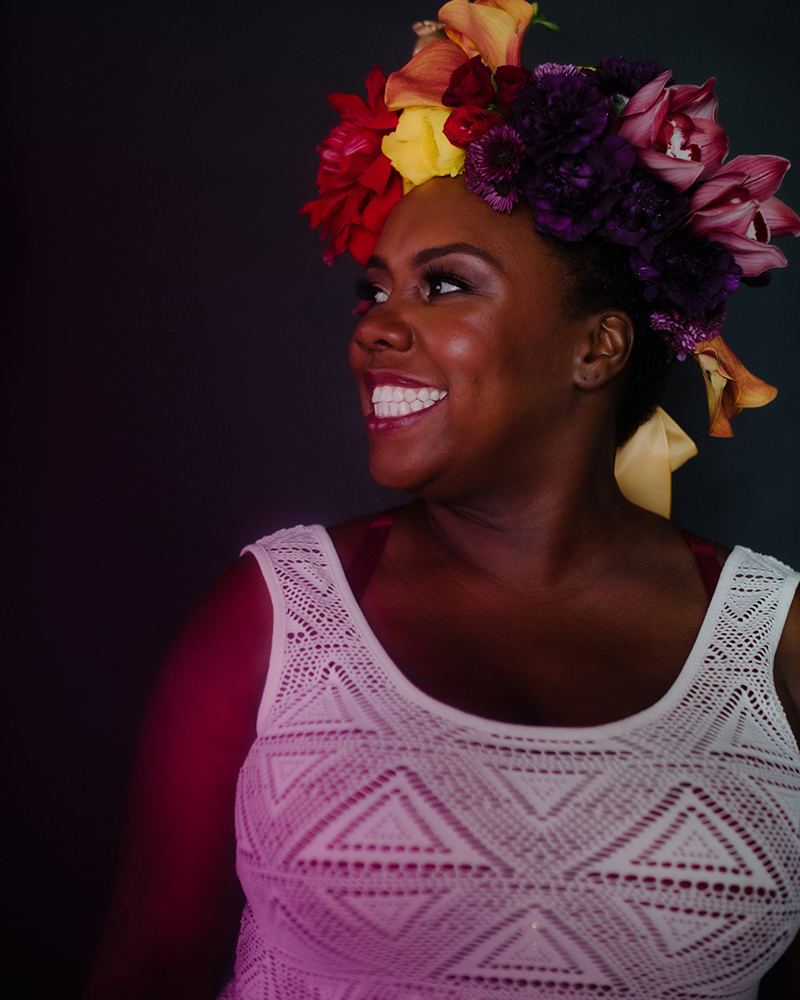 Doula Collective Manager (she, her, hers)