Bio:
Rev. Dr. Dawn Riley Duval
CO-FOUNDER / EXECUTIVE DIRECTOR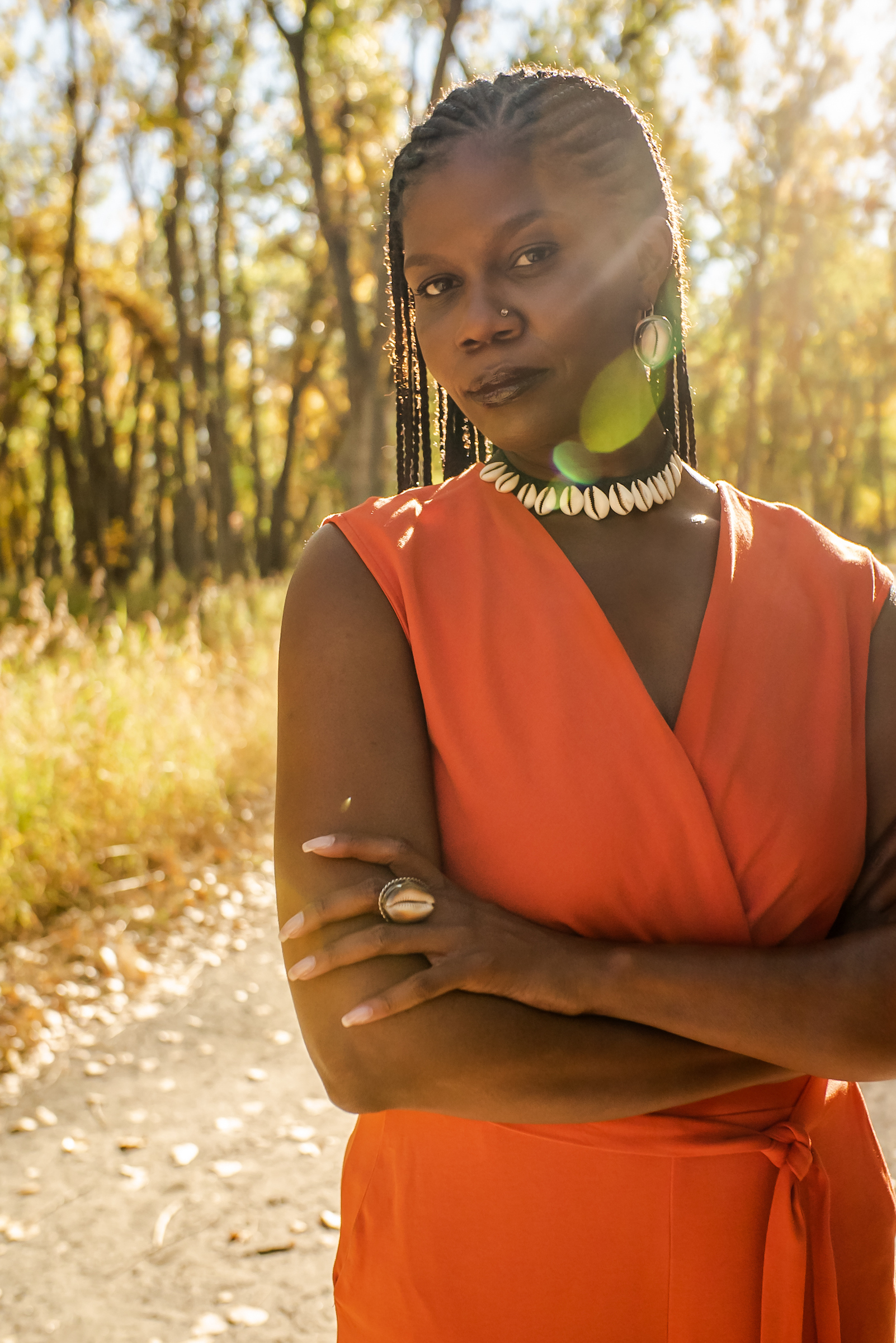 She/Her/They
Rev. Dr. Dawn Riley Duval is the oldest daughter of Dr. Debra Mixon Mitchel and Darrell Ray Riley, the oldest sister to Damara Parker and D'Andra Mixon-Walker, and the proud mother to Ajhani and Amaya Duval.
Rev. Dr. Dawn is a Co-Founder and the Executive Director of Soul 2 Soul Sisters. For 13 years, Rev. Dr. Duval served as an ordained Itinerant Elder in the African Methodist Episcopal Church; in 2018 she returned her orders and was ordained in the Universal Life Church to ensure that she could officiate all sacred ceremonies for all people. A spiritually eclectic minister, Rev. Dr. Dawn honors, studies and practices Afro-Indigenous rituals. A professionally eclectic leader, she has 16-years of experience as a community organizer and facilitator in the areas of reproductive justice, ending anti-Black racism/violence, and Black voter engagement.
Rev. Dr. Duval has a Bachelor of Arts Degree in English Rhetoric from University of Illinois at Urbana, a Master's in Print Journalism from University of Colorado at Boulder, a Master's of Divinity from Vanderbilt University, and a Doctor of Ministry degree from Chicago Theological Seminary. She has received awards for her activism from the NAACP CO-MT-WY Conference, Colorado Black Women for Political Action, and Vanderbilt Divinity School.
Healing & Health
Born and raised in Denver, Colorado some of my fondest memories from my childhood include watching my parents teach aerobics classes to a gym full of beautiful Black people – all body shapes, the full spectrum of melanin, various ages – at the beloved Skyland Recreation Center located in the heart of Park Hill, which was then a predominantly Black neighborhood. On Monday, Wednesday and Friday evenings the exercise classes were an entire Black experience full of bright lights, blaring funky music, loud sentiments of instruction and encouragement from my parents, loud complaints or celebrations in response, sweat flying, blood flowing, energy bouncing off the walls, hearts pounding, laughter, fussin', winning … all while the children, including myself, sat on blue gym mats and ate snacks, completed homework, played, and watched our beloveds workout. Before and after classes, Mom and Dad connected with each member of the village, asking about and offering guidance regarding physical/emotional/spiritual health and eating habits. My parents' relational and joyful care for community members' health and wellness made me proud. To me, it felt like church. Full-body praying. Holistic. Healthy. Helpful. Holy. From my parents modeling, I discerned that I too would care for/journey with/lovingly lead my people in ways that felt like blissful Black villages.
After years of watching aerobics classes, l decided to join the Colorado Flyers Track Team that trained at Skyland Recreation Center. I was 9-years-old. My teammates and I worked out for three to four hours each day, six days per week doing jump drills, hill workouts, swimming laps and so much more. It took a few years for my brain and gangly limbs to finally coordinate and translate all of that hard work to wins at track meets. Because of my height and speed ,the event that chose me was the 100-meter hurdles. I competed in this awesome event through middle school, high school, college and as a professional – I competed in the Olympic Trials in 1996 and 2000. I loved the hurdles. Imagine the total body synchronicity that is required to sprint over 10 hurdles … awesome attention to technique, the courage and creativity to fly while sprinting, audacious in taking risks to win races and receive prizes. And I adored how my body felt. Every muscle strong and ready. Healthy. So damn powerful. Hydrated. Energized. I impressed myself and I loved that. Rested. Joyful. Fearless. FREE. The privilege of experiencing this high level of good health for much of my life causes me to be passionate about leading work that helps Black Women and Black Girls experience sustained health, wellness and joy.
Other than sports injuries, I was very healthy until I developed pulmonary emboli in my lungs while working for the Red Cross in Namibia, Africa and I had to be emergency transported to the states. Two years later, while in the hospital recovering after the birth of my son, I began having horrendous pain in my head – scans revealed that blood clots were forming in my brain. Due to the reoccurrence of blood clots, I take blood thinners each day for the rest of my life. During my second pregnancy, I gave myself daily heparin injections to counter blood clots. Additionally, following the killings of Aiyana Stanley-Jones, Trayvon Martin, Rekia Boyd, Michael Brown, Sandra Bland and so many other Black beloveds, I have battled depression, insomnia, exhaustion, and gastric ulcers. During my healing and health journey, I have experienced so many medical professionals who ignore or down-play my pain. So I fight for birth justice, reproductive justice, Black Liberation. I want Black Women to receive loving health care from Black Women who adore us and want us to thrive.
Joy
Remarkably delicious meals and desserts are my love language. Any time I get with my Mom, Grandmother and Sisters is a joyful gift. I love swimming, hiking, and laughing with my daughter and son. Witnessing the Black Women at Soul 2 Soul Sisters move in their full power is a joy and an honor. And rest is love.