Soul 2 Soul Sisters strive to embody and model a new way of regarding and honoring Black Womxn and Black Womxn's leadership – which includes protecting and honoring Black Womxn's human right to control decisions about our health, our families and our futures.
This is why reproductive justice programming is foundational to the work of Soul 2 Soul Sisters.
Self-Love Saturdays for Black Womxn
Our beloved ancestor, Audre Lorde, says: "Caring for myself is not self-indulgence, it is self-preservation, and that is an act of political warfare." Self-Love Saturdays for Black Womxn is a collaborative program among Black Womxn-led, grassroots organizations. Centering the life, love, health and wellness of Black trans Womxn, monthly Self-Love Saturdays provide:
Sacred space for Black Womxn to rest, breathe and engage in sacred centering rituals
A new and life-applicable topic at each gathering
A healthy and delicious continental breakfast.
A monthly opportunity for Black Womxn to receive information and share experiences about self-love, sisterly-love, and receive lovingkind affirmation and encouragement from the Self-Love peer group
Various health/reproductive health, rights and justice resources
Opportunities to deepen relationships with Black Womxn who are prioritizing and celebrating Black Womxn's health and wellness
A divine Black feminine space for Black Womxn to develop and implement plans for living an abundant life
During each Self-Love Saturday gathering, all Black Womxn attendees receive a loving gift!
The cost for Self-Love Saturdays is $10. Partial scholarships are available. For more information, please contact Soul 2 Soul Sisters.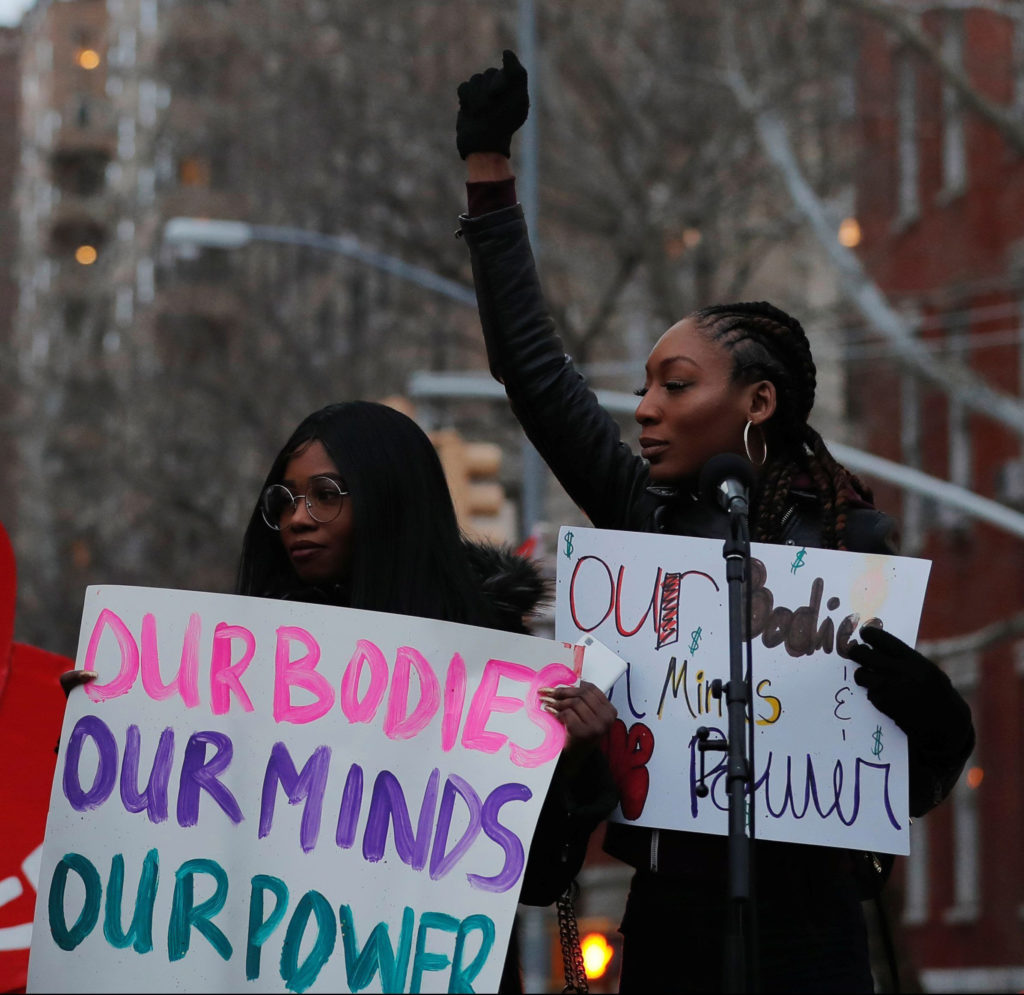 Through HERstory, we provide caring support to Womxn and femmes who are boldly coming forward to share their #MeToo stories and continue in their healing.
Additionally, HERstory raises awareness in Black communities about the history of egregious reproductive injustices against Black people – especially Black Womxn – in the Unites States of America. We reveal the truths of Black Womxn who have been invisibilized – Black Womxn such as Lucy, Anarcha and Betsey. They are the Black Womxn whose bodies were used for excruciating experiments and studies by physician J. Marion Sims (who is esteemed by many as the Father of Gynecology).
Also, HERstory reproductive justice work includes partnering with Womxn of color-led organizations such as COLOR (Colorado Organization for Latina Opportunity and Reproductive Rights) to fight bills that seek to prevent Womxn of color from having access to holistic care. Bills that attempt to make abortions so expensive or complicated to receive that families – particularly low-income families of color – encounter great difficulty in obtaining necessary medical help. For decades, Black Womxn in solidarity with non-Black Womxn of color have maintained that reproductive health care neither starts nor ends at access to abortion but encompasses a wide array of preventative, health and healing services ranging from regular check-ups to public family planning services. As Womxn of color nationwide struggle to obtain affordable and quality health care, it is unconscionable for politicians to add barriers to reproductive health services. We will continue to fight for our human right to affordable and quality health care.