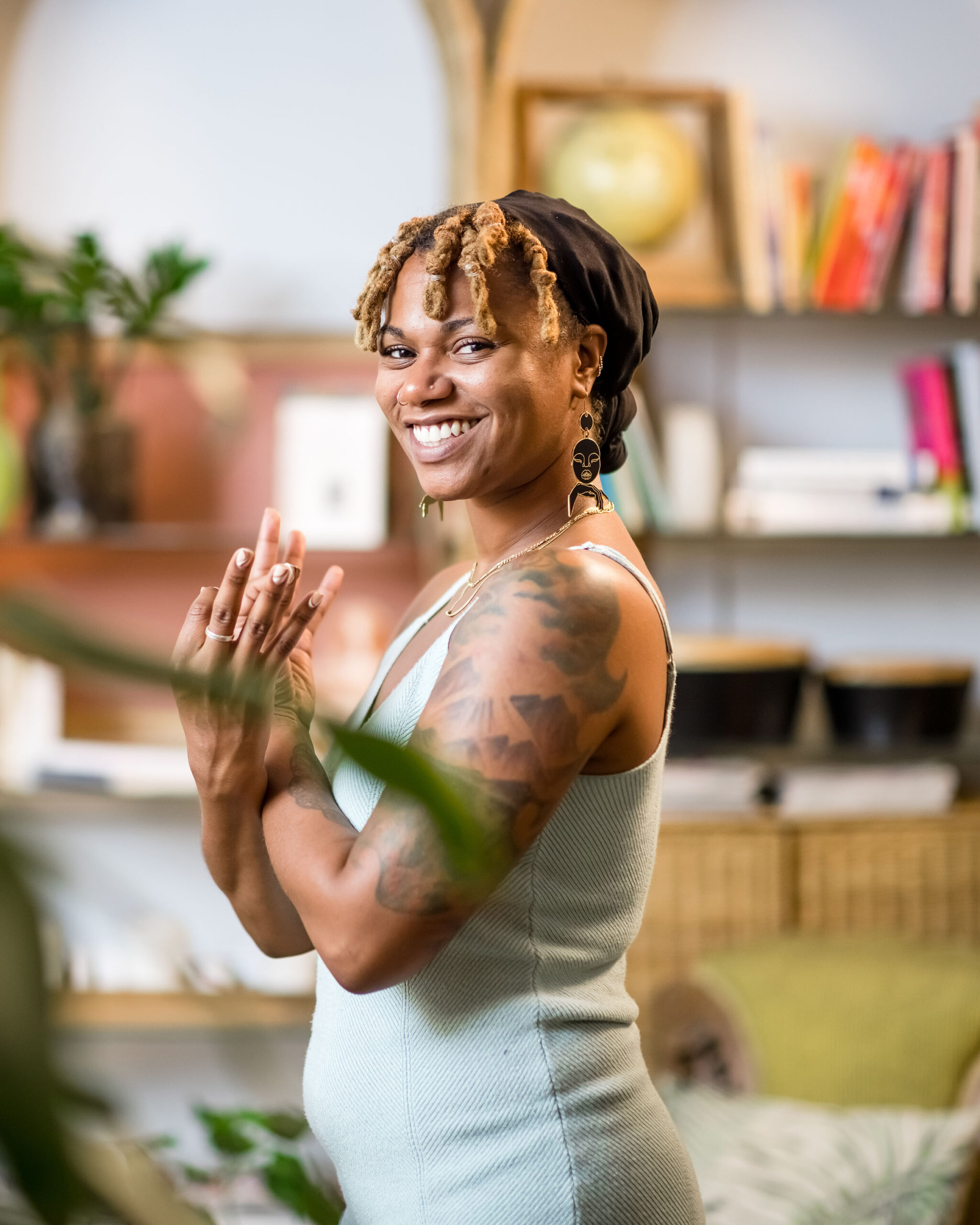 She/Her
JaLisa (juhh-lee-suh) is a Bad-ass Black femme educator, clinician, and human learning to be. As a mindfulness advocate, she comes to her community to teach them to liberate themselves and rest. 
Lively Work
Born in Kansas City, MO and currently in Denver, CO by way of Seattle, WA since 2010, JaLisa's background allowed for a varied perspective on how Black women have been able to exist in predominantly white spaces. In 2009, JaLisa's mother, Ima Walker, was diagnosed with Lupus. After her mother passed away in 2012, JaLisa's view on time and life transitioned. She vowed to move slowly and with intention. Time goes and life happens. She later graduated from MSU Denver with a B.S. in Exercise Science and a Masters in Social Work in 2016. She is currently a Resident Faculty Lecturer at Smith College School for Social Work in Northampton, MA. JaLisa focuses on collective healing, transformative justice, and intersectionality.
Soul Work
In graduate school, JaLisa's Master's thesis was titled 'Too Many Skinny White Girls in My Yoga Class: How to get Black Bodies in Holistic Spaces.' She had been practicing yoga since age 13 and was curious as to why she didn't see people that looked like her in her classes. After focusing her work in graduate school on holistic modalities, JaLisa began a Mindfulness business called Soulflower Experiences. This started off as 'Black Girl Magic' Yoga Classes, weekly meditations and has transitioned into creating spaces for folks to experience healing. As a Licensed Clinical Social Worker, she has been the owner of a small private clinical practice, Yemaya Innergy Therapeutics, serving Black and other folks of color experiencing systemic issues, since 2018. This has been a wonderful place to enmesh her clinical skills with her social justice background - engaging clients in transformative Mindfulness Based Cognitive Therapy (MBCT). 
Joy Work
JaLisa loves road trips, foods you can eat with your hands, and writing new moon intentions. She is an avid reader and loves listening to old school r&b music while reminiscing on the days before bills. Wanting to teach her people to rest means that she has to practice it. 
"I'm not trying to get by, I'm trying to get free"- Mereba