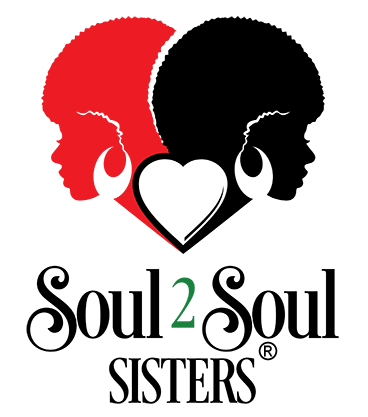 FOR IMMEDIATE RELEASE: January 19, 2023
CONTACT: info@soul2soulsisters.org; (303) 597-8543
Soul 2 Soul Sisters Welcomes Back Rev. Tawana Angela Davis, Ph.D. as New Executive Director
Denver, CO – We are pleased to announce the return of our beloved Co-Founder, Rev. Dr. Tawana Angela Davis, Ph.D., as our new Executive Director. Rev. Dr. Davis will lead our organization together with our staff and Board of Directors as we continue to advance reproductive justice, eradicate anti-Black and white supremacist culture, build Black political power, and actualize reparations as healing and economic justice.
Rev. Dr. Davis is one of our Co-Founders along with Rev. Dr. Dawn Riley Duval. Together they birthed Soul 2 Soul Sisters at Whittier Cafe back in 2015. During their shared time with the organization, between 2015 and 2020, they hired staff that comprised of Black Women, femmes, and gender expansive beings, and developed resources and programs centering Black Women, femmes, and gender expansive beings, including the voter guide and our Facing Racism program. Through Facing Racism, they have led and facilitated anti-racism work to over 2,500 people across the country. They received the Goldman Sachs One Million Black Women award for Black Women nonprofit leaders, and have been featured in multiple publications including Colorado Public Radio, National Public Radio, and Denver Urban Spectrum. In 2020, Rev. Dr. Davis prioritized her focus on healing from metastatic breast cancer. To read Rev. Dr. Davis' full bio, please click here.
We are grateful for Rev. Dr. Davis' strength, self-love, and love of Soul 2 Soul Sisters and the beloved Black communities we serve. With Rev. Dr. Davis' return, we look forward to connecting with our partners, reflecting on past successes, and sharing future endeavors as we continue to grow as innovators, co-creators, justice advocates, Womanist leaders, and community builders.
"I look forward to picking up where we left off with a focus on justice, healing, joy, health, support, community, and love for Black women, femmes, and thems," said Rev. Dr. Davis. "Rev T's return to S2SS as the new executive director is divine timing," said Board President, Ozy Aloziem. "The board is excited and honored that she has agreed to come back in this capacity. She brings a certain energy, passion, level of care, and leadership that has already transformed the inner workings of S2SS. We can't wait to see how the organization and staff blossom during her tenure!"
As Rev. Dr. Dawn Riley Duval moves on, we will continue to build on the legacy our two co-founders envisioned and manifested together. As an organization, Soul 2 Soul Sisters will always remain committed to honoring and protecting Black Women, femmes, and gender expansive beings' lives, loves, decisions, families, communities, and futures. Rev. Dr. Davis is excited and committed to leading Soul 2 Soul Sisters with sacred activism and leadership.
Thank you for your continued support as we welcome Rev. Dr. Davis into her new role. We look forward to gathering and sharing our 2023 plans as we continue to lead, rest, co-create, build, and love in and with community.
[###]
We are a grassroots, faith-filled, racial justice nonprofit organization based in Denver, CO. We transform Colorado and beyond through Black Women-led programs focusing on Black Women's healing & health, reparations, Black civic engagement and ending anti-Black racism.