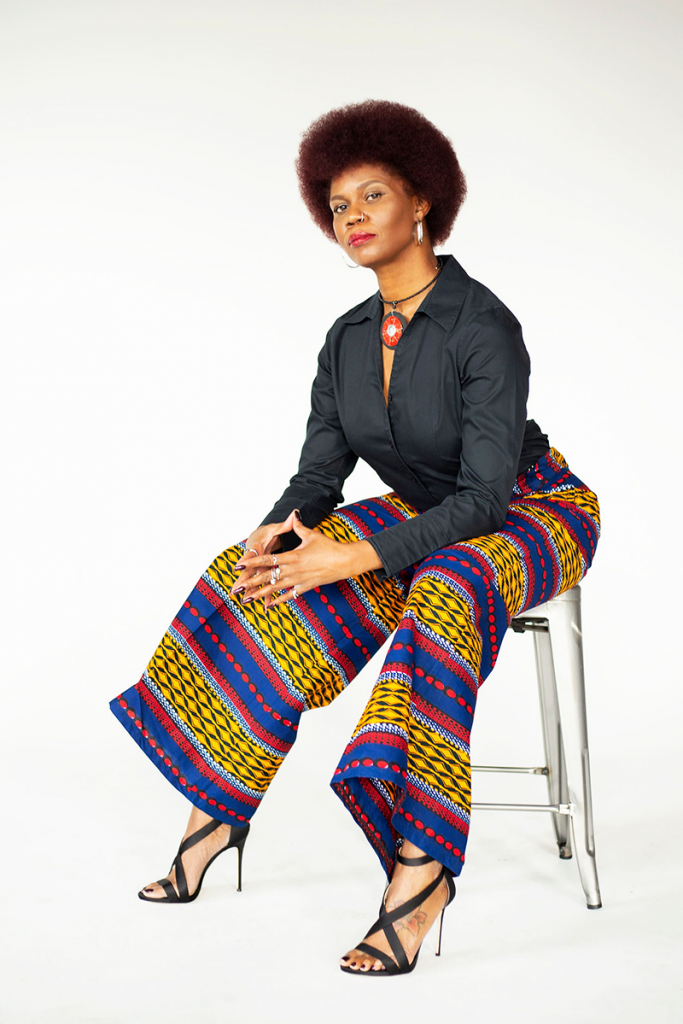 "It's not about supplication; it's about power. It's not about asking, it's about demanding. It's not about convincing those who are currently in power, it's about changing the very face of power itself." – Kimberle Williams Crenshaw
Have you taken a moment to honor Black Women this month? Soul 2 Soul Sisters is organizing for Black Womxn's healing, joy and liberation here in Colorado and beyond through our programs that include Self-Love Saturdays for Black Women, Sacred Seeds Black Doula Collective of Colorado, Mahogany Mothers Circle, HERstory Video Series, Facing Racism, Reparations Right NOW, and Let My People Vote. ✊🏿???? 
Our passion for being powerful AF and honoring and protecting Black Women's life, love, and liberation also is evidenced through our internal organizational culture: 
Each weekday starts with Morning Movement – staff gather on Zoom from 9:30am–10:00am and do yoga positions together that promote good health and help defend our bodies against dis-ease since Black Women experience disproportionately higher incidences of many diseases.  
Every Friday is Pay Day at Soul 2 Soul Sisters. 
The first Wednesday of each month is Rest Wednesday – staff gather on Zoom and sleep/rest together from 9:00AM–Noon. Our time together concludes with lunch and a discussion about any visions, dreams, etc. received about personal – or professional – life during our collective rest. We are Black Women who know that Ancestors and the Divine speak when we rest collectively.  
Every other Thursday is Yoga Thursday – a Black Women facilitator leads us in yoga practice. 
The last Monday & Tuesday are "Reading/Reflection/Reporting Days" – staff review, ponder and write about work and learnings from the month.   
Last Fridays are "Spirit Friday" – a Black Women spiritual guide leads us in healing sessions.  
Last Sundays are "Soul 2 Soul Sisters Super Sunday Bruch" – staff, board members, and Black Women contractors gather from 10:30am–Noon to eat, drink, laugh, love and talk about anything except work. 
Quarterly, staff participate in "Herbal Healing Gatherings" with a Black Women herbalist. 
Additionally, we are researching ways to have an egalitarian, non-hierarchical organizational structure because, as Audre Lorde prophesied: "the master's tools will never dismantle the master's house. They may allow us temporarily to beat him at his own game, but they will never enable us to bring about genuine change." The Black Women Healer Warriors at Soul 2 Soul Sisters are working for genuine transformation in Black communities, in the organization, and within ourselves thanks to decolonizing courses, trainings, healing rituals, etc. 
"Rev. Dr. Dawn, why are you sharing all of this?" I'm so glad you asked! Soul 2 Soul Sisters is in the process of hiring four new employees – an Administrative Assistant, a Let My People Vote Coordinator, an Operations Manager, and a Finance Manager. If you or someone you know has been looking to work in such an organization as Soul 2 Soul Sisters, please see the job descriptions that are on the "NEWS" page of our website www.soul2soulsisters.org. We look forward to expanding our Soul 2 Soul Sisters family. ONWARD …
In Peace and Power,
Rev. Dr. Dawn